Brighten someone's day with a Jacquie Lawson Note Card!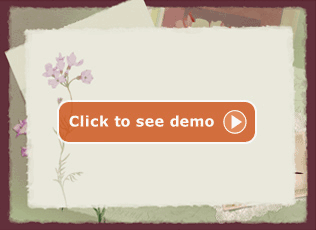 We're delighted to introduce you to our new Note Card series. Similar to traditional e-cards, but with more
space for your messages, these note cards are perfect
for situations where you want to send a message on
tasteful and beautifully-drawn stationery, but without
the extended animation and musical accompaniment of
a normal e-card.
Our collection of Note Cards is as yet in its infancy, but
will grow over the coming months. Click here to see the complete range.
If you're already a member of jacquielawson.com, then our Note Cards are available to you to send right now, free of charge. If you are not yet a member, you can be sending our note cards (and our very classy traditional e-cards) in no time at all. Just click here to start.
So - how does it work?
It's quite simple really, especially if you're already a regular user of our e-cards. You'll see a new Note Cards category in the "Our Cards" page (and also on the homepage). Select a design you like, and just follow the on-screen instructions. You can send a note card individually or to multiple addresses, and each recipient will have the option to reply to you using similar Jacquie Lawson electronic stationery. For more details, watch the demo above.