The Jacquie Lawson Country Cottage
Introducing our most exciting product yet — the Jacquie Lawson Country Cottage. Design and decorate your own idyllic virtual home deep in the English countryside.
App Features
Indulge your interior decorating skills to create the imaginary home of your dreams.
Have fun playing popular games, then spend the rewards you earn on new furniture and decorative features.
Send email to your family and friends using beautifully illustrated stationery from your very own writing desk within the app.
Add extra rooms and garden areas to your Country Cottage with expansion packs that will be available for purchase throughout the year.
Download the App for Free
Start experiencing the picturesque wonderland of Jacquie Lawson today! You don't have to be a paid subscriber: just download and log in or create a free membership. The Jacquie Lawson Country Cottage is totally free for you to download and enjoy.
How to get started on desktop
Click the button below to download your Country Cottage. Then just log in or register, and away you go!
Requires Windows 10 64-bit Home or Pro or macOS Mojave 10.14+
How to get started on mobile & tablet
Tap the button below to install the Country Cottage from the Apple or Google app store. Then just log in or register, and away you go!

Opens in new tab
Requires iOS 11.2+. Android coming soon!
Activities to show off your creative talents, games to challenge your skill, and much more!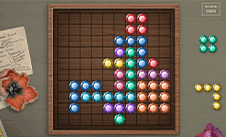 Games to Play
Popular classics and new favourites, such as Klondike Solitaire and 10 x 10, are perfect for whiling away a lazy day – and while you play, you'll earn rewards to spend on your interior décor!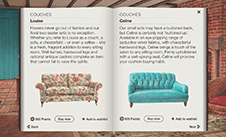 Design and Decorate
Indulge the interior decorator in you! Choose soft furnishings and other home décor items. Mix and match beautiful fabrics, rich textures, patterns and colour schemes.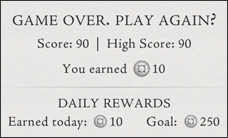 Earn Rewards
Games and other activities earn you reward points, which you can use to improve your country cottage. Anything from lampshades to landscaping!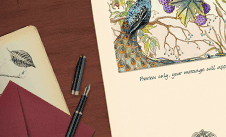 Stay Connected
You'll also have your own writing desk where you can send greetings to your friends and family. Choose from a range of stationery designs to suit each recipient.
Expansions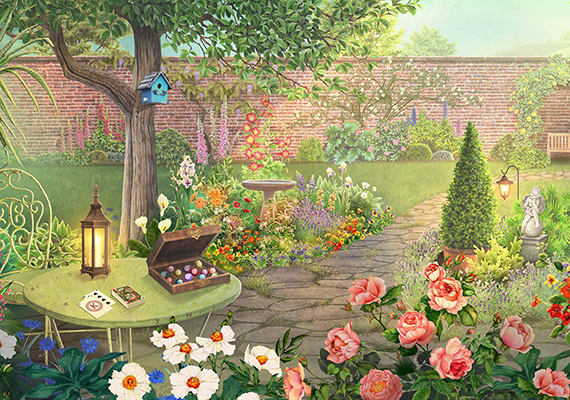 coming soon!
Summer 2021 - Summer Garden
When summer arrives, you'll want to spend time in the garden, so we'll have a brand-new Summer Garden expansion pack for you. Design a beautiful outdoor space to complement your cottage interior, with borders full of colourful flowers and lush foliage!
Expected release in July 2021
Share the fun of the Country Cottage with your friends! Attach it to any ecard you send, or simply share this page with them so they can download their own copy!

© 2001-2021 jacquielawson.com. All rights reserved.

jacquielawson is a trademark or registered trademark in the US, EU and other countries.