Billboard Banner Carousel
Welcome to jacquielawson.com – the classiest ecards on the web!
Featured Category Carousel
What's new from Jacquie Lawson
As the leaves on the trees start to fall and the smell of pumpkin spice permeates the crisp air, here at Jacquie Lawson we've been working harder than ever! We've offered a peaceful rural escape for Canadian Thanksgiving, and Ted has gone all out for this year's Halloween bash. We've also created an exciting new birthday card, in which you can personalise the season, music, name and even age of the recipient!
But that's not all! We're thrilled to announce, at last, the theme for our 2023 Advent Calendar! This year, we're taking you back to the Edwardian era, where you and your loved ones can spend a luxurious Christmas in your very own stately home. With 25 days of hidden surprises, fun games, and festive activities it's a must-have for your countdown to Christmas! Find out more here.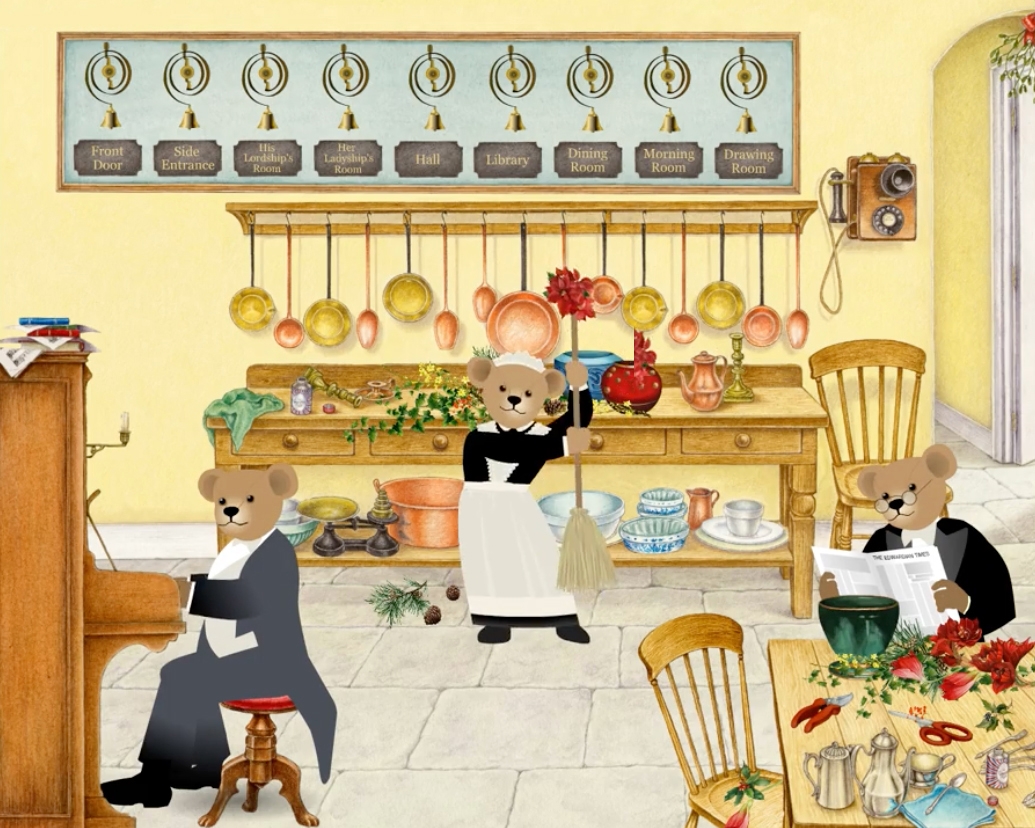 In Service
October 2023
"You are a footman, and a footman wears gloves." – Mr. Carson, Downton Abbey It is a common misconception that being a servant in a manor house was a lowly occupation in Edwardian Britain when, in fact, it was quite a prestigious position – especially for those who achieved the higher ranks in the serving hierarchy, such as butlers and housekeepers. This hierarchy was exceptionally strict and rigid, with rankings even within the different groups – for example, the first footman would serve the meat at dinner (the main part of the dish), whilst the second footman would serve a side dish or a sauce.
Read more

about October 2023