Billboard Banner Carousel
Welcome to jacquielawson.com – the classiest ecards on the web!
Featured Category Carousel
What's new from Jacquie Lawson
Here at Jacquie Lawson, a lot has been going on in preparation for the festive season. We've been busy creating four new Christmas cards, a wonderful Hanukkah card, and our first ever Kwanzaa card. And while we're best known for our ecards, we've also been creating interactive Advent Calendars for over a decade now, and this year is no different, with our new Sussex Advent Calendar already revealing its daily secrets. Here in the UK (and no doubt elsewhere), successful companies often form partnerships with charities, to provide both financial support and publicity. And since animals play starring roles in so many of our ecards, we're delighted to announce that we're supporting Humane Society International this year. They're an exceptional organisation working hard to fight cruelty to animals all over the world, and you can read more about them in our Behind the Scenes page.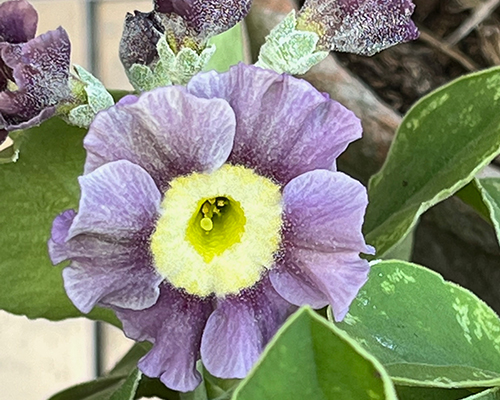 Behind the scenes
The Auricula Theatre | March 2023
Tradition holds that Primula auricula first arrived in English gardens when Flemish weavers fled religious persecution in mainland Europe, though this romanticised story is unlikely to be true: it is more likely that it arose from the exchange of varieties between florists of varying nationalities. Whatever its origins, by the 17th century this stunning flower was already becoming a staple of English gardens, and in the 18th and 19th centuries the Auricula Theatre became somewhat of an obsession to English horticulturalists. When viewing one it is easy to see why: the delicate beauty of the remarkable flowers lined up in rows, sometimes tiered as if they were the audience rather than the main event, can be very striking.
Read more

about The Auricula Theatre | March 2023