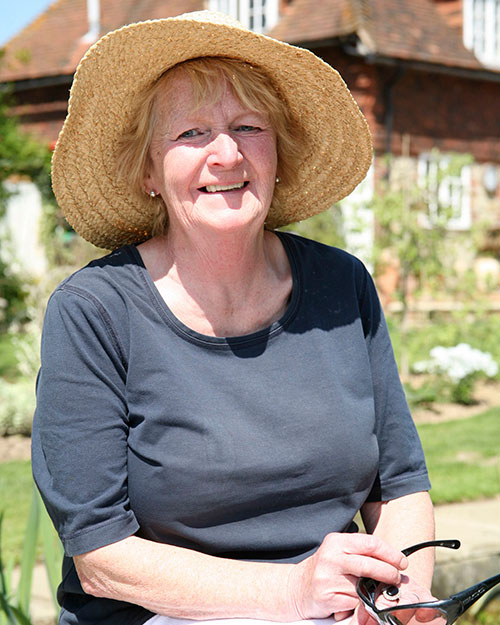 Jacquie Lawson
Jacquie originally trained as an illustrator at St. Martin's School of Art, and worked in many areas including architectural perspectives, book illustrations, and cartoons. In the autumn of 2000, just for fun, she created an animated Christmas card -- the "Christmas Cottage" ecard which is still available here – and emailed it to a few friends. Over the subsequent weeks she was amazed to receive emails from hundreds of people all over the world asking for more of the same.
The following Christmas Jacquie created another animated card, "The Snowdog", and her nephew, Mike Hughes-Chamberlain, made both cards available for download from a rudimentary website. (This was long before YouTube!) The site could barely cope with the demand, and Jacquie and Mike realised that there might be a market for an ecards service featuring Jacquie's work. After a few weeks of frantic programming, jacquielawson.com was launched on 10th February 2002 – with just five ecards.
Fast forward twenty years, and Jacquie has now retired – but still keeps a watchful eye over us all to make sure we keep to her high standards!