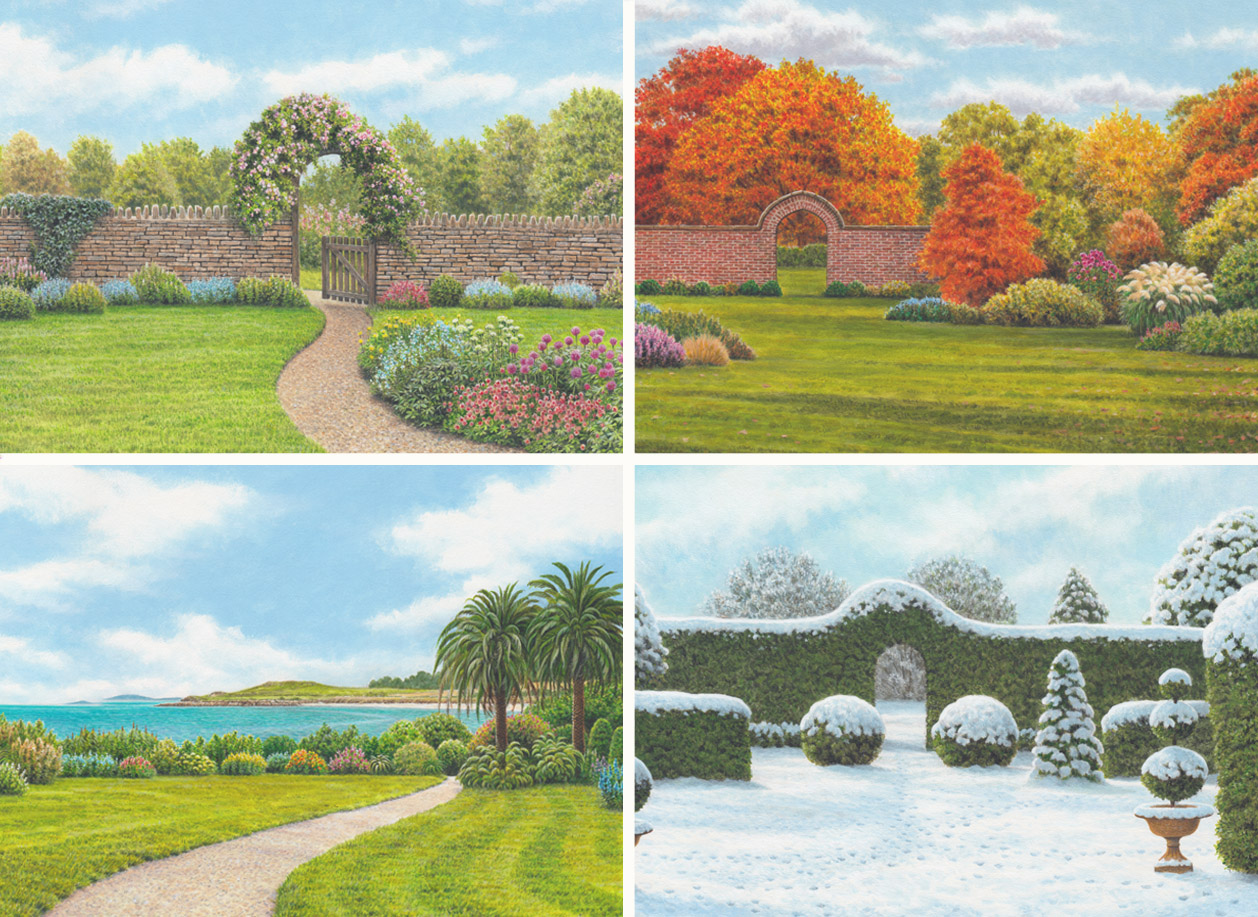 Custom Cards
August 2023
From time to time, members ask us why it isn't possible to upload their own photos to embed in our cards, or to change the background scene, or to have a choice of music. There are two answers to this question.
The first is that we've always believed in creating ecards of high quality: cards which, were it possible technically, you would be proud to display on your mantelpiece. The music needs to match the mood of the animation and be timed precisely to the action; the colours, textures and media are carefully chosen to create an artistic whole; and so on.
The second answer is a technical one. Our cards are in fact simply short videos, and just like any other video, whether it's the latest BBC soap opera or the FA Cup Final, it is what it is. Once created, it's a static file which cannot easily be modified to include personalised bits and pieces at the whim of the user. All we do is add your personal message to the screen once the video has finished playing.
At least, that was the case until now. We recently made some new friends at Impossible Software, a company who specialise in creating videos on the fly. The technology is quite complex, but it allows us to vary certain elements of an ecard on demand. Our first project in this form is a birthday card which allows you to choose from three music tracks (one of which is the Happy Birthday song, another just alludes to it, and the third eschews it altogether!). You can also choose the season of the background scene – finally, an all-year card! – and add the name and (optionally!) the age of the recipient.
This doesn't mean that every card from now on will have these features: the first answer above is still true, and not every card would be suitable for this treatment. But we're already planning a Christmas card along similar lines, and future cards might include other customisable elements – the technology has a multitude of possibilities.
So please take a look at our newest and most advanced creation so far: a personalisable, dynamic birthday card!