Become a member of jacquielawson.com
A modest annual membership fee allows you to send our entire range of ecards, as often as you like, to as many people as you like, for the duration of your membership. You can even get a discount if you join for two years.
What we offer
Value for money

For the price of three or four traditional paper cards you can send an unlimited number of ecards for a whole year.

A touch of class

Your friends and family will love the artistry and humour of Jacquie Lawson ecards.

Quality of service

Everything you'd expect from a professionally-run ecard service: address book, birthday reminders, comprehensive helpline, and so on.
Our membership fees
Membership pricing table

| Currency | 1 month | 1 year | 2 years |
| --- | --- | --- | --- |
| US Dollars * | $ 6.00 | $ 30.00 | $ 45.00 |
| UK Pounds Sterling | £ 5.00 | £ 24.00 | £ 36.00 |
| Euros | € 6.00 | € 28.00 | € 43.00 |
| Canadian $* | $ 8.00 | $ 40.00 | $ 60.00 |
| Australian $ | $ 9.00 | $ 43.00 | $ 64.00 |
*Taxes may apply.
This site is funded by membership fees only and is an advertisement-free zone – no pop-ups, no spam, just great ecards! We have a really strict Privacy and Cookies policy so you can be sure that your details are safe with us.
Back in the year 2000, Jacquie Lawson, an English artist living in the picturesque village of Lurgashall in southern England, created an animated Christmas card featuring her dog and cats and her 15th-century cottage, and sent it to a few friends for their amusement. Within weeks Jacquie was inundated with requests from all over the world to design more ecards, and in February 2002 she teamed up with friends and family members to create jacquielawson.com.
Over the years the collection has grown to include hundreds of ecards. Many feature the household pets belonging to Jacquie and the other team members; others focus on floral designs (our artist Bev has an extraordinary eye for botanical illustration); and further themes include cooking, painting, an adorable family of teddy bears, and even some humorous cartoons. Throughout the range you'll see our trademark attention to detail and accuracy. Most of the artwork is prepared by hand, using traditional paper, paint and pencils, before being scanned into a computer for animation. Our music – mostly classical, with the occasional foray into light jazz or other styles – is selected and composed or arranged specially to match each card. Many cards also feature games or puzzles to provide additional amusement for the lucky recipient, or background stories about the subject of the card.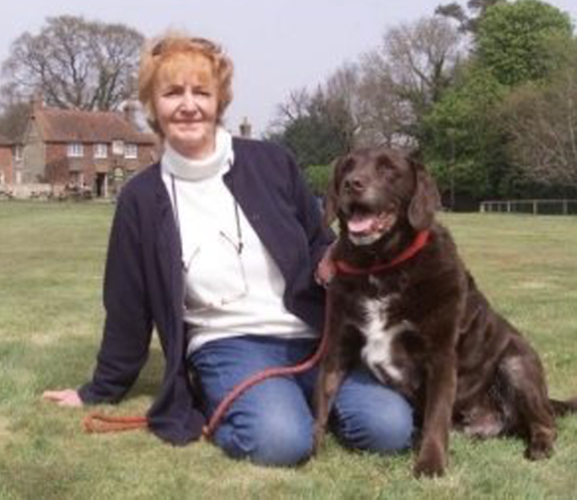 Every card is the product of several weeks of work by the different members of our creative team – artists, animators, musicians and programmers – all at the forefront of their respective fields. So it is with confidence that we say that ours are the classiest cards on the web!