Summer Studio
Greeting: Enjoy Your Retirement!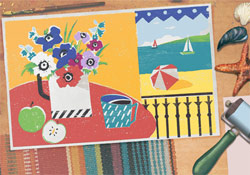 (opens a new window)
Roll on the paint and watch the image emerge
Music: "My Lady Hunsdon's Puffe" by John Dowland
To send this card you must be a member of jacquielawson.com. Please log on by entering your email address and password above, or find out about becoming a member.